Meet the Board of Directors
Aimee Weems – President
FARC has had a piece of my heart since late 2009 where I was asked to be in charge of club social events. From there, I have served as Director (3 years), Secretary (1 year), and now President (6 years). It has been such a joy watching our little club grow and take on supporting BIG events such as the Road Runners Club of America (RRCA) Convention and the Marine Corps Marathon Historic Half as well as helping our city be recognized as an RRCA Runner Friendly Community. When I'm not running, I am busy balancing life with five kiddos, teaching America's youth, and enjoying one-on-one time with the love of my life, John.
Sara Gilliam – secretary
Bio in the works
howard thomas – treasurer
Bio in the works
Sam alty
Hey Y'all! My name is Sam it's nice to meet you!
I was Born and raised in Michigan, and after college I decided to move to Virginia to have an adventure! I have been a runner for the past 9 years, been running with FARC for the past 5, and I've been on the Board for 2. In FARC I am the coordinator for the welcome to runners runs, run the FARC Facebook site, and the assistant social director for our club!
My running goals are to run a half marathon in all 50 states. I've done 13 so far! I also really want to do the Runners World Weekend too!
I can't run without… Goodr glasses, great friends, a good sports bra, my camelback (if it's over 10 miles), and some tunes to keep us going!
angela anderson
Hello everyone! It is an honor to be part of FARC which I joined in 2007. I was asked to join the Board of Director in 2010, I humbly accepted. Thank you for your trust! FARC is a part of me. My entire family, now just my husband and I (we are empty nesters) enjoy the camaraderie and great sportsmanship within the club. We made many friends and love being part of the running community. In my role as Director I serve on several committees and assist where ever I can to benefit our club and to hopefully grow the love of running and club membership.
Running is my passion and part of my life since childhood. I have completed several marathons, one of them is Boston and explored sprint triathlons. My true love is the marathon distance which I couldn't have accomplished without my FARC family.
My other loves are my husband David and my kids; my job at the Marine Corps Marathon Organization, travelling and dancing.
Robyn Brown
Can't imagine life without running, have always been a runner since a young age running track and field. Joined FARC IN 2016 to get back into running after busy motherhood and life challenges with a goal of completing my first half marathon one day… and three injury years later, I did that in Nov 2019. Became a FARC Board of Director in 2020 and enjoy being in the club, serving and learning more about the sport of running, but mostly the friendship and fun and you will always have something in common with another runner! Looking to do another half, possibly one day a full and more runcations. I'm a nurse and love the beach and anything fitness!
Jim christian
Bio in the works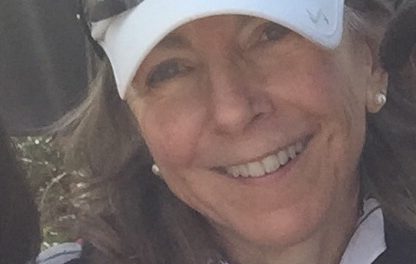 Leslie Kash
Bio in the works
Patty kramer
I have been a member of FARC for over 14 years. Love the friends and running partners I have met along the way! I enjoy competing in the Grand Prix Series but also am working on completing a marathon in every state. I am up to 26 states as of 2019. I love a good mud run, ocr, inflatable or other themed race and relays. I compete in triathlons and am a member of TriFred. I am a Biologist and enjoy line dancing and live music when I am not spending time with my four adult children. I am teaching my significant other, Scot all about the recreational side of running and he is teaching me strength training and patience. My best friends are runners or soon will be 😉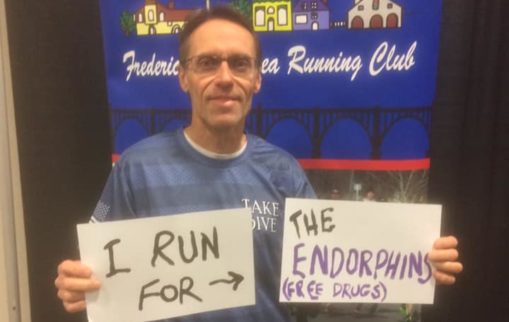 david lovegrove
Running is very important to me, and I am also
an art teacher, artist, and lover of live and vinyl music.
I have been a FARC member since its inception in 1995 and have been on the BOD since 1999. I have been running since 9th grade when everyone ran on a cinder track and wore 1/2″ spikes. I have completed the Grand Prix series many years and we are fortunate to have a series of its kind in our city. For me now, running is equally about the health, a physiological need, and the social aspect. FARC continues to be an amazing asset to Fredericksburg.


donna marcil
Bio in the works
tiaisha myers
Bio in the works
Brian Pessolano
I have been a member of FARC since 2017 and became a director in 2020. I work as a contractor with the Marine Corps. My daughter Caitlin is my running buddy when she is home from school. My favorite race is the Marine Corps Historic Half. I frequently lend my legs to Ainsley's Angels as well. My wife and I have 3 adult kids. We love spending time with our 3 dogs and couldn't imagine life without them.
Jeff Peterson
Bio in the works
bret schmidt
Bio in the works
Matt boyd
Bio in the works
Tracy dzibela
Bio in the works
Will Triplett – newsletter
I have been a member of FARC since 2015 when I moved back to the Fredericksburg area for the third and final time for my final tour in the Pentagon. Originally from Baltimore, I found the area great to settle in for the long haul as we raised our daughter here (off and on) for the past 21 years, and it is close to home and a plethora of relatives that live in the DMV. I am a retired naval officer who now works as a consultant in the pharmaceutical industry. I really picked up the sport of running while stationed in Everett, Washington and became a member of a running group out there. So when we moved back to the area, I was happy to find FARC and meet such warm and inviting people who are a pleasure to be around and who share the same passion. It is my high honor to be your newsletter editor and I hope to keep you informed and entertained as we embark on this new chapter.