Join the Fredericksburg Area Running Club!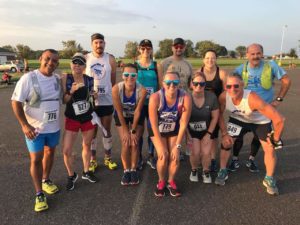 What does your membership mean?
Discounts to many FARC sponsored races and events
A chance to win an award within the Coldwell Banker Elite Grand Prix Series
An award for completing 7 races of the Coldwell Banker Elite Grand Prix Series
Attendance to annual Grand Prix Banquet
Annual FARC Holiday Social Party
Connection to other local runners who do the same races and share the same interests
You support:

Summer Track and Field Series
Rappahannock Ospreys youth running team
Coordination of group runs and social events
Running in the Fredericksburg Area and supporting a healthy lifestyle
Becoming a member is easy!
Join through RunSignUp at today!
Run Sign Up (RSU) is now being used to process on-line new membership and renewals. When you access the link above, you will be linked to the RSU website. You will be required to create a RSU account or sign on with an existing RSU account.

If you would prefer to fill out a membership form and mail it to us just click the button below.